New national record in CWT
Our club champ and last year's world champion Alena Zabloudilová in CNF, has added another national record. On Sunday 24rd of June, she finished her relaxed dive to 87 meters CWT during Minicomp freedive Dahab successfully. She has moved woman Czech national record by 1 meter. The previous 86m NR was held by Jarmila Slovenčíková who took silver on World Championship in CWT last year by her dive.

You can follow footage from Alena's dive here: https://www.facebook.com/video/video.php?v=460160400663794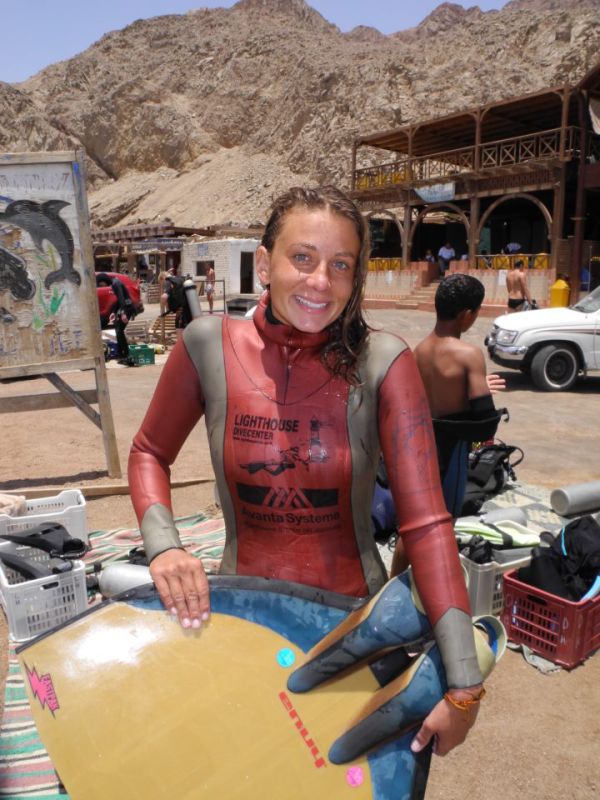 Constant Weight (CWT) – The freediver descends and ascends using his fins/monofin and/or with the use of his arms without pulling on the rope or changing his ballast; only a single hold of the rope to stop the descent and start the ascent is allowed. Constant weight is the common sportive depth discipline of freediving, because of the specific fins or monofins used in it.